1-1 ZOOM COACHING WITH KATI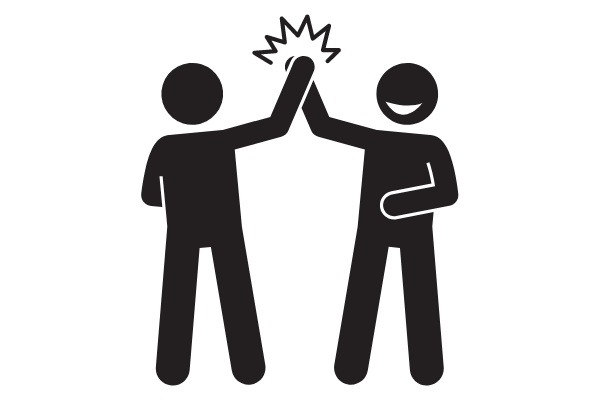 What is it?
70:00 Personal training sessions held over Zoom
Session Packages
Choose between 1, 3, and 5 package options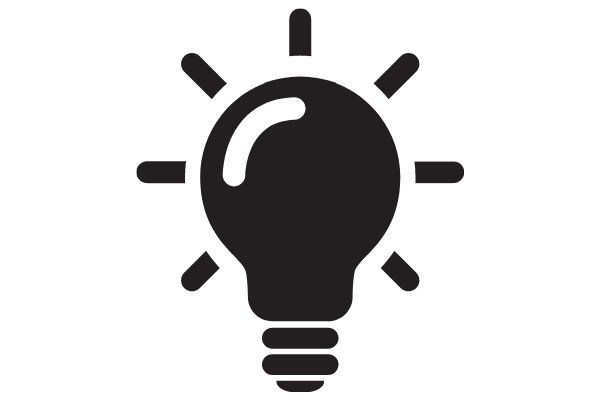 Party Favors
Receive a PDF of full notes from the session and a link to the Zoom recording
COACHING NOTES + RECORDING

Following each session, you will receive a PDF with notes detailing everything we talked about and practiced.
You'll also receive a link to the full Zoom recording, so you can re-watch our training if needing a refresher!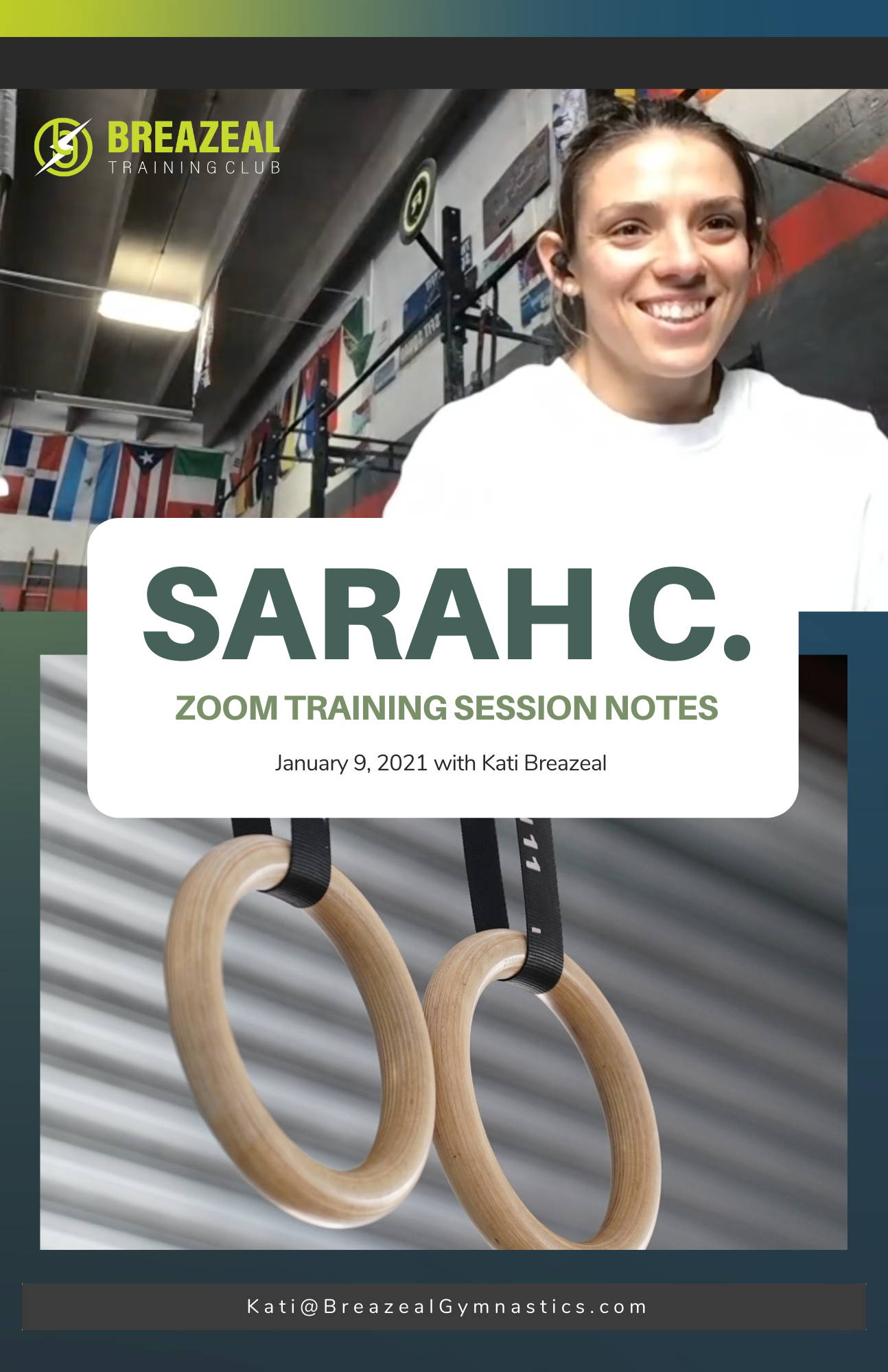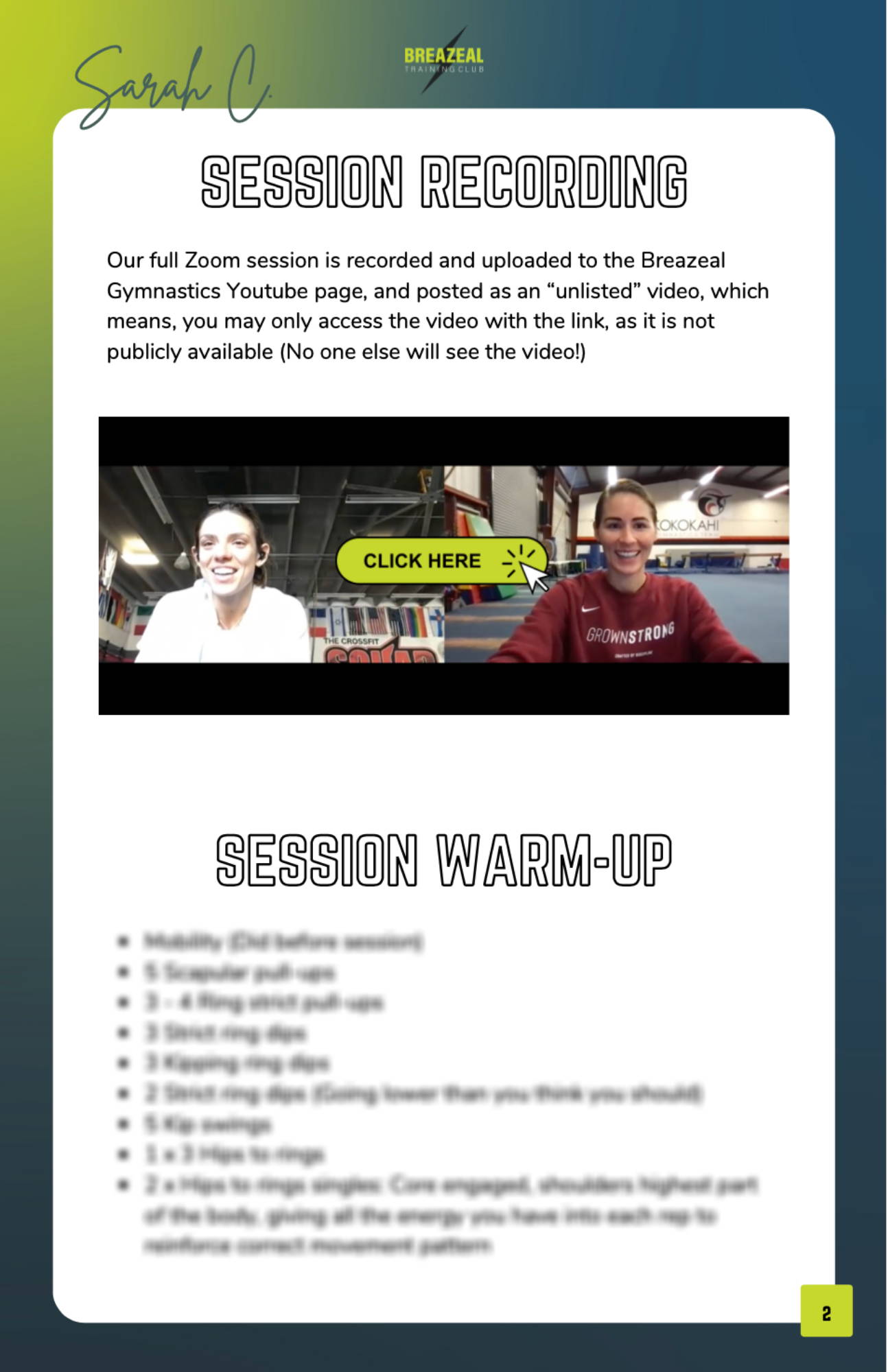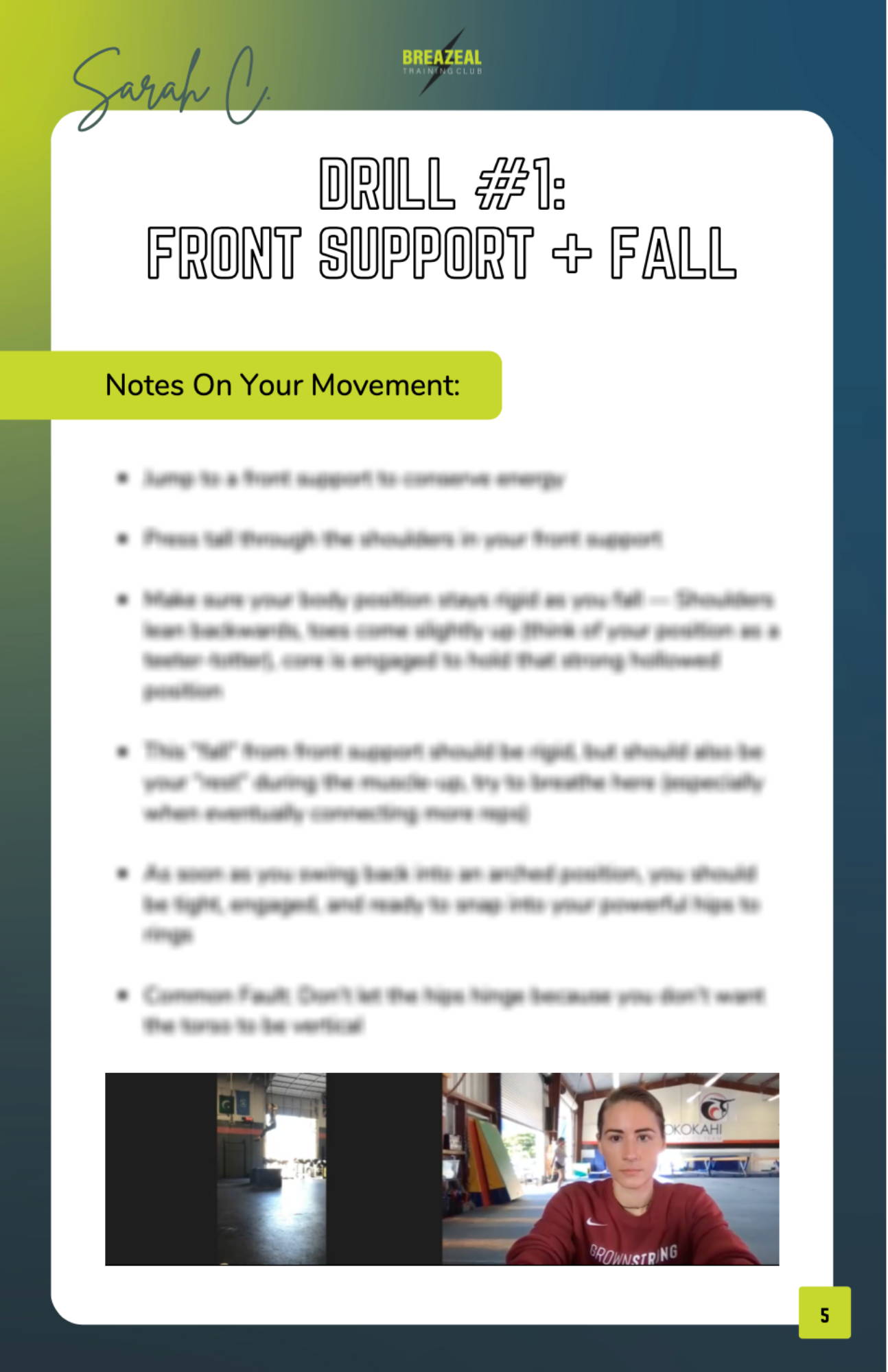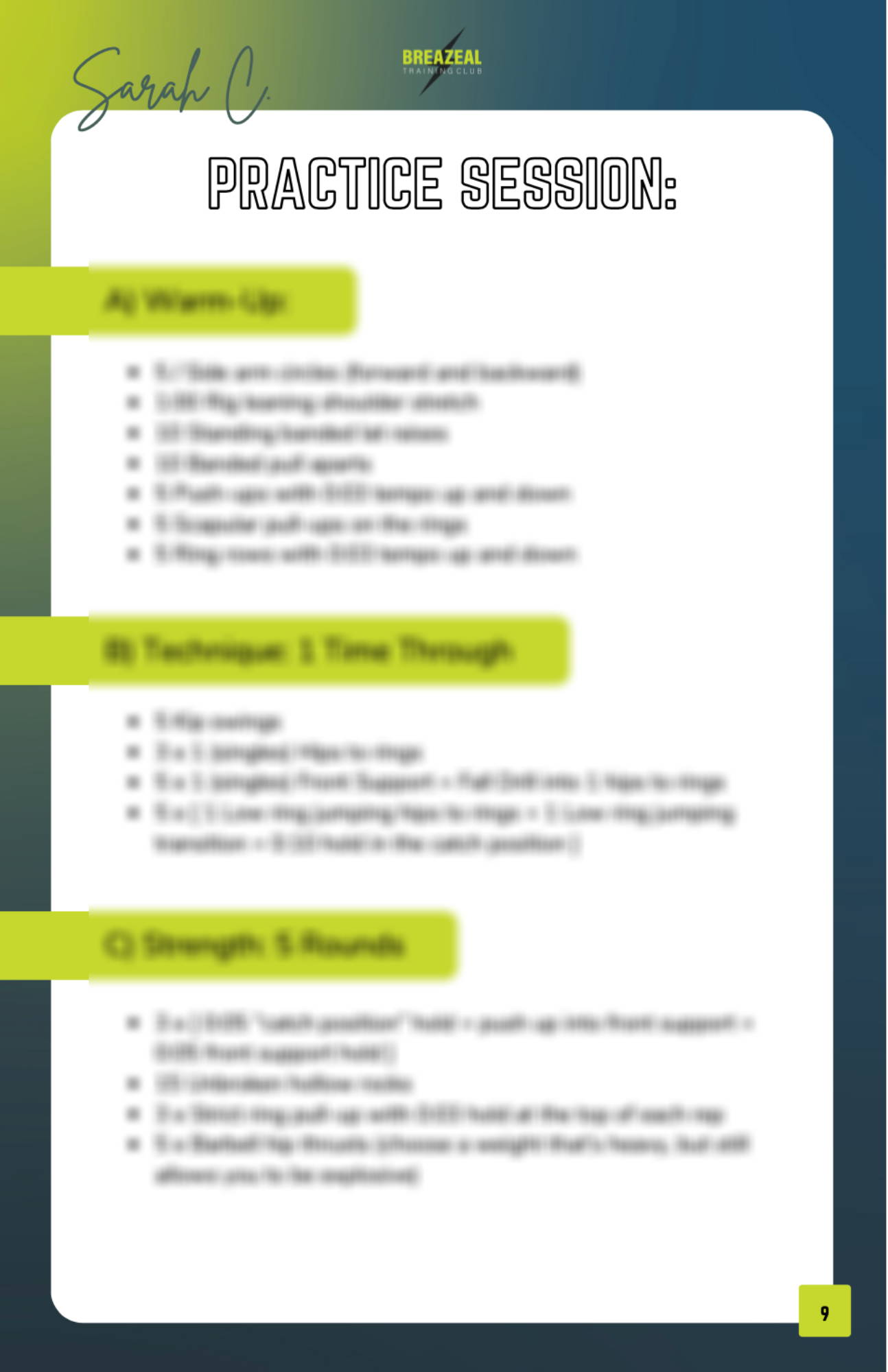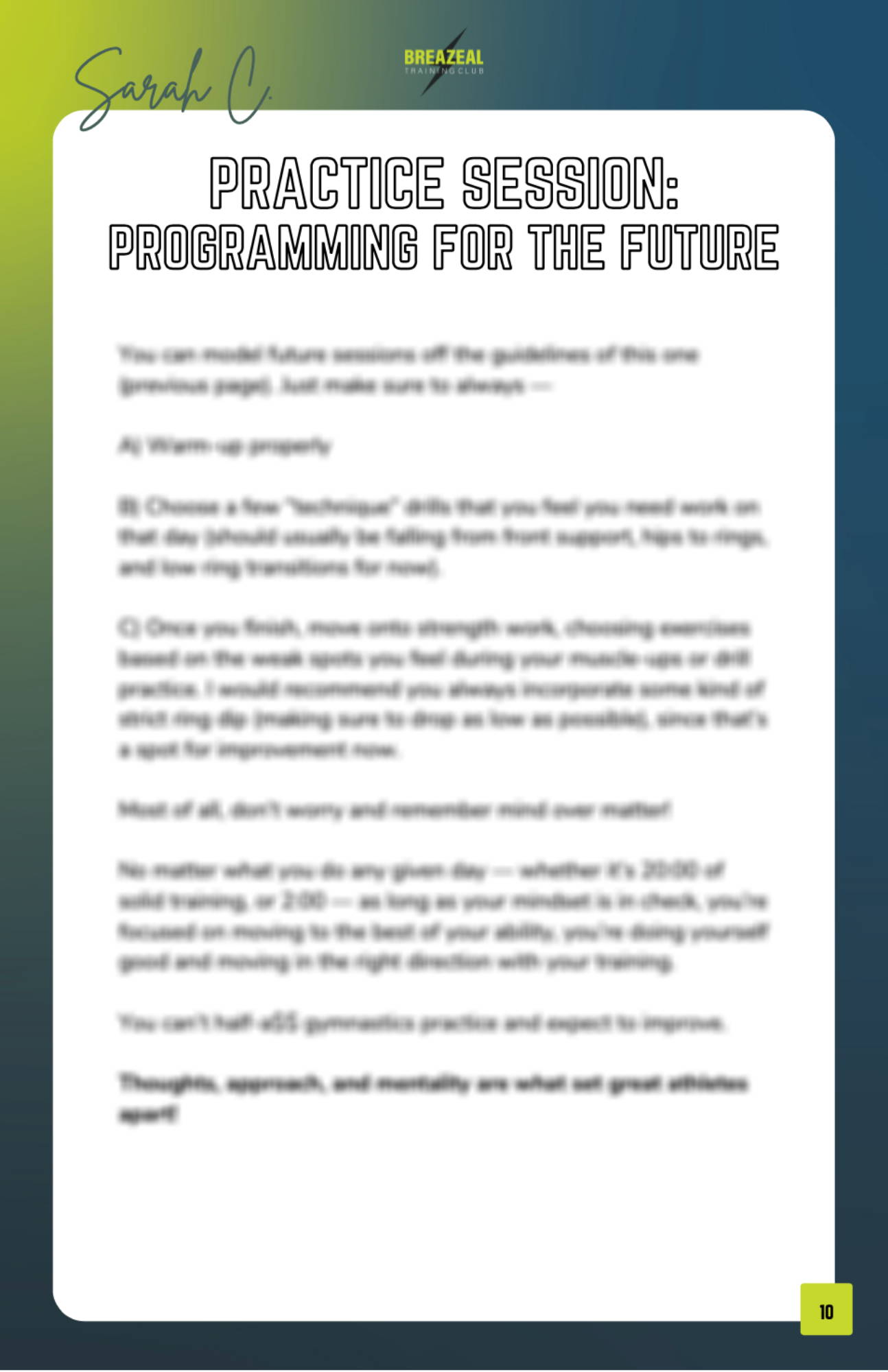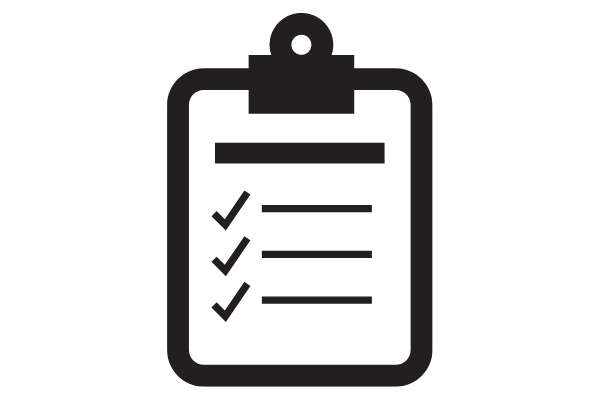 Choose Your Sessions
1, 3, or 5 package options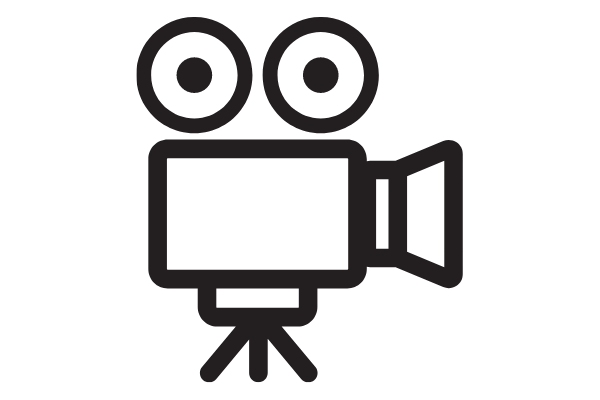 Send Your Video
I'll prepare notes to maximize our time together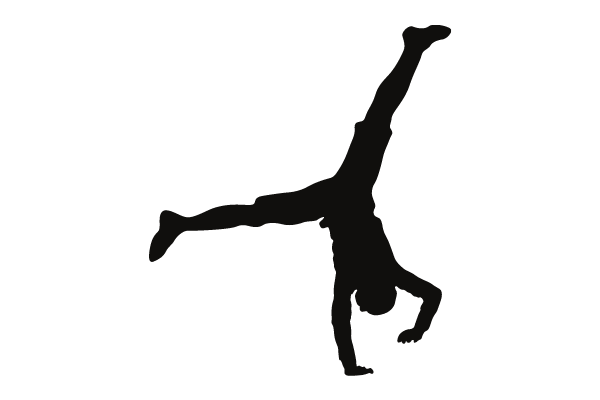 Train
Get ready for 70 minutes of gymnastics!
Following registration, you will be emailed with next steps to schedule your sessions!