DESIGNED TO HELP YOU EXCEL
The daily workouts were designed to cover all your fitness bases, from general capacity to gymnastics performance.
3 separate workouts are posted each day, 7 days per week, because we know schedules can be difficult to control.
1. GENERAL FITNESS
Ranging from 10:00 to 30:00

Designed to increase strength, endurance, and challenge your gymnastics under fatigue

Modifications included for varying abilities

No equipment? We have bodyweight alternatives for every movement
2. GYMNASTICS SKILL SESSION
Ranging from 10:00 to 30:00

Can stand alone or be followed as additional accessory training

Focuses on one skill per day, rotating through a variety of movements during the week

Includes strength and technique work

Level 1 and Level 2 tracks based on ability for beginners through advanced athletes
3. 5:00 CORE
5:00 core focused sessions
No equipment needed
For all ability levels
---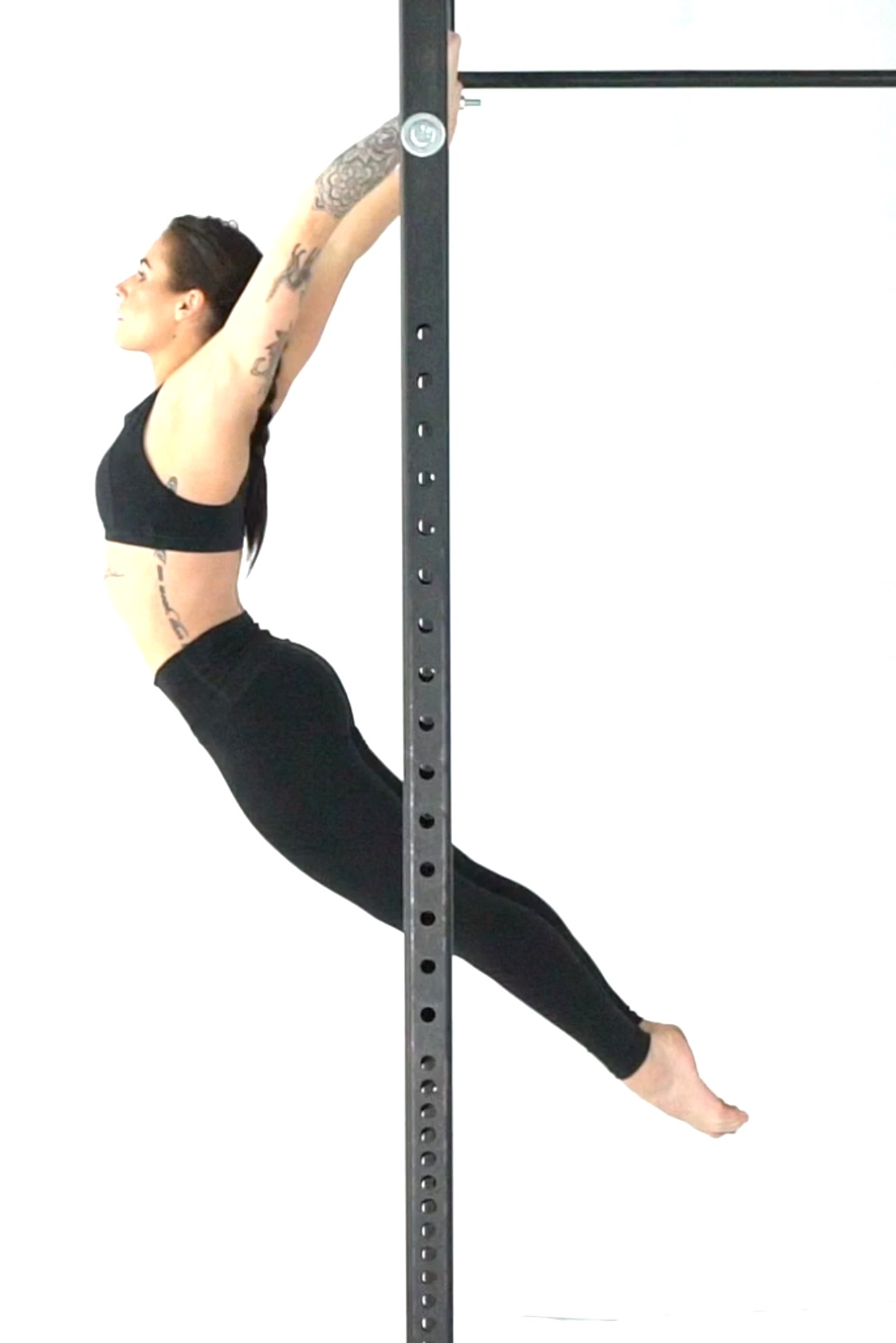 0:30 Downdog Achilles Stretch
0:30 Bootstrappers
0:30 Run in Place
0:30 Heel + Toe Raises
0:30 Single Leg Rebounds - Right
0:30 Single Leg Rebounds - Left
0:30 Lateral Rebounds
0:30 Chicken Stretch
0:30 Bodyweight Squats
0:30 Tuck Jumps
0:30 Arm Circles
0:30 Scapular Pull-Ups
0:30 Alternating Deadbugs
0:30 Hanging Shoulder Touches
0:30 Rig Leaning Shoulder Stretch
0:30 Strict Hollow and Arch
0:30 Forward Kicks
0:30 Kip Swings
0:30 Pass Throughs
0:30 Kip Swings
For Time: 40 - 30 - 20 - 10 of Each Exercise
Pull-Ups (Choose a variant - Butterfly or Kipping)
Push Press
Bench Jump Over
Modifications + Alternative Movements
| | | |
| --- | --- | --- |
| Movement | Modification | Bodyweight |
| | | |
| | | |
| | Rebounding Straight Jumps | |
Bodyweight / No Equipment
SKILL FOCUS |
Handstand Hold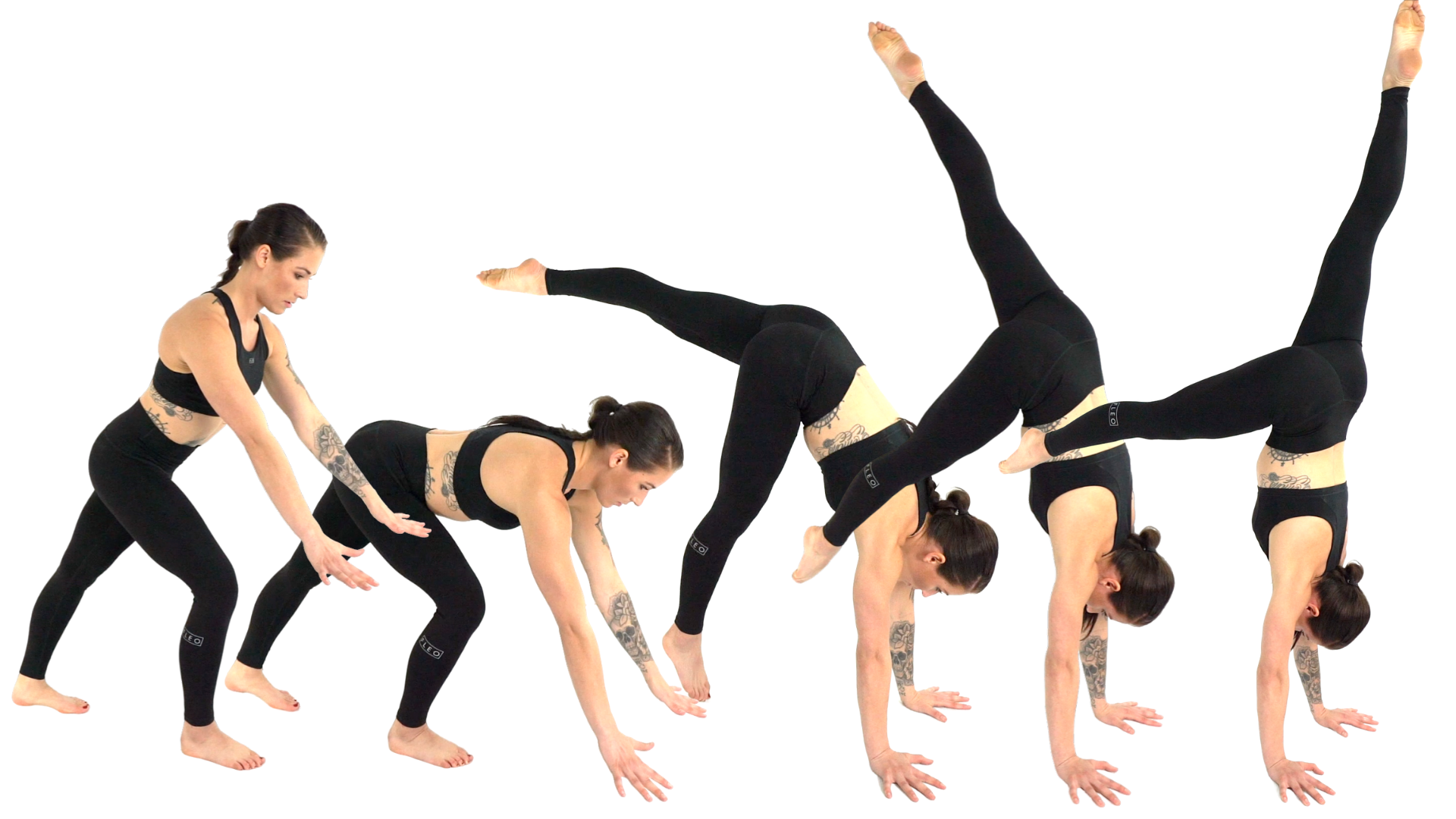 The Handstand Hold is a foundational gymnastics movement, requiring a high level of strength and skill. Think back to when you were a baby learning to walk — it took a while. right? You fell quite a few times, right? Absolutely, because it's all part of the process. You're going to have a very similar experience when learning to balance and walk on your hands.
During this session, shift your focus from trying to get through the rounds as quickly as possible, to working to make each turn as perfect as possible. When you train with full mental engagement, striving for the highest quality of movement, you're going to have much more success in both handstand practice and gymnastics. You have a big, beautiful brain. Make sure you're using it.
3 Rounds for Quality:
10 Lying PVC Raises
0:30 Box Handstand Hold
10 Weighted Overhead Shrugs
0:30 Tucked Hollow Hold
5 Wall Handstand - Kick-Up Progression Practice
3 Rounds for Quality:
10 Lying PVC Raises
0:45 Sternum to Wall Handstand
10 Weighted Overhead Shrugs
0:45 Hollow Hold
1:00 Freestanding Handstand Practice
SKILL FOCUS |
Video Demos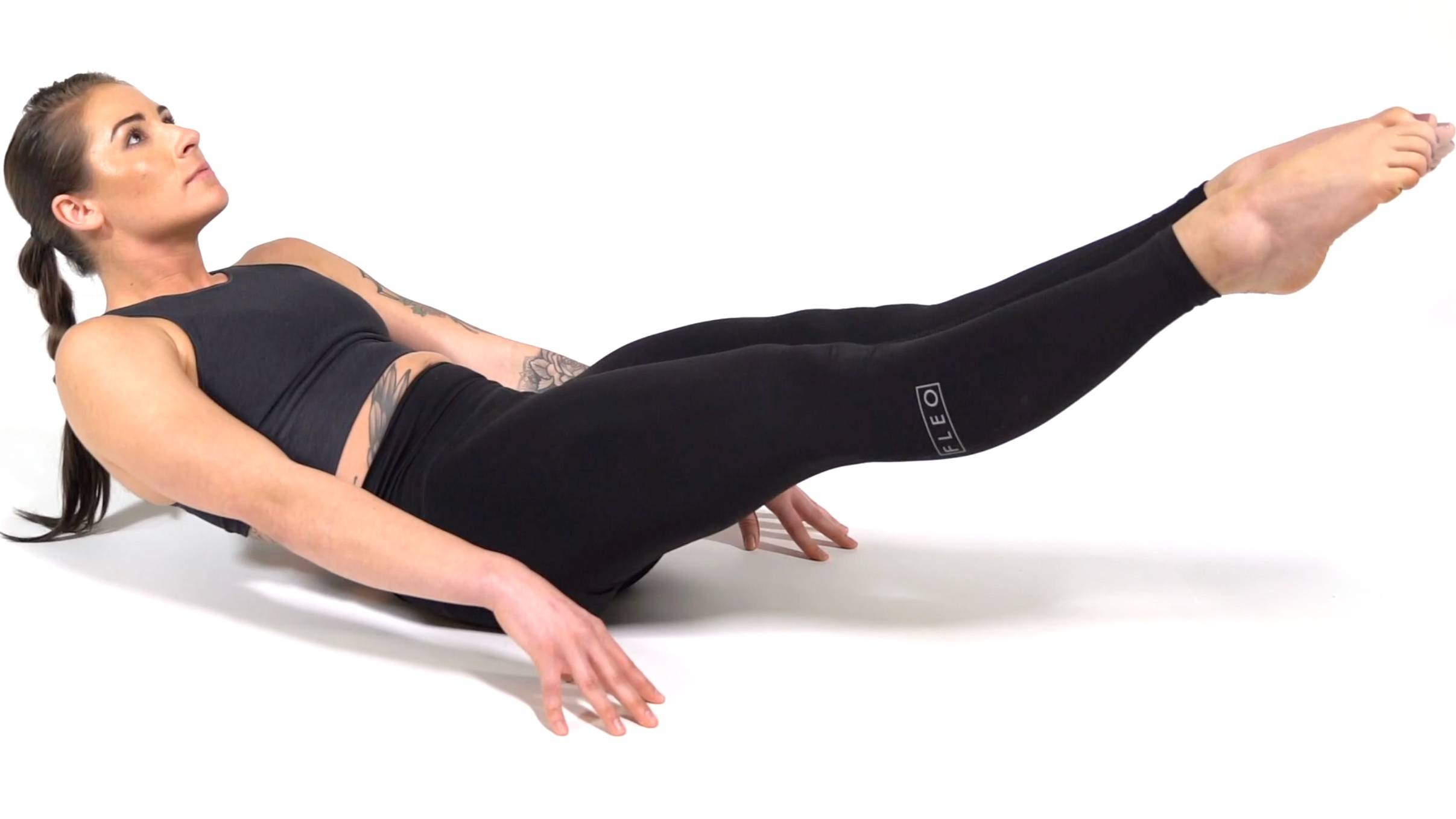 ---
READY TO GET THIS PARTY STARTED?
JOIN BTC TODAY!
Memberships starting at
$12/mo

- ONE MEMBERSHIP
- ONE PRICE
- COMPLETE ACCESS
- CANCEL ANYTIME